Choosing a gundog puppy as a future working dog can be difficult
Our lovely members have put together some of their top tips to help you choose the right gundog puppy for you. We have included 6 of these tips below:
Gundog Puppy – Tip Number 1
First of all, I advise people to think about what they really want from their dog, beating, shooting, trialling, pet with children etc. How often you will be able to take out etc and take it from there.
Lesley Y.LWDG Member
Be clear on what you plan to do in the future with your puppy. A working dog can be used for many different purposes, and what you will want the dog to excel at will definitely affect what kind of puppy you end up choosing.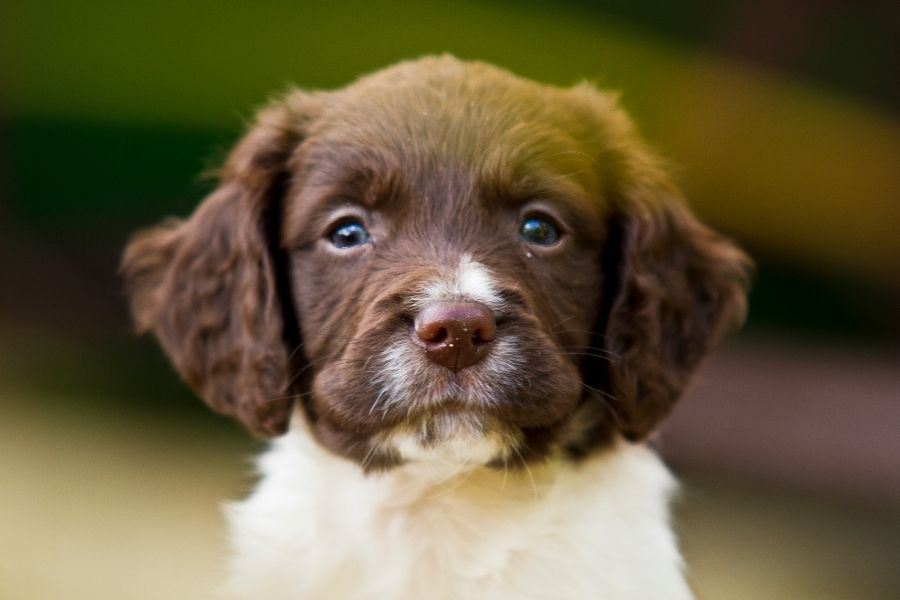 Tip Number 2
I would want to know that all the health checks have been done. (I want to know that everything has been done health-wise that can be)Deborah H.LWDG Member
Different breeds can be subject to different health challenges. You can minimise risks by ensuring your pup comes from health-tested parents.
The Kennel Club have an online BREED INFORMATION CENTRE . This site allows you to search for the breed you are looking at purchasing, and then gives you a list of possible tests and what you should be expecting the breeder to have carried out. A breeder may not have carried out all those listed but should have carried out at a minimum those the Kennel Club strongly advise.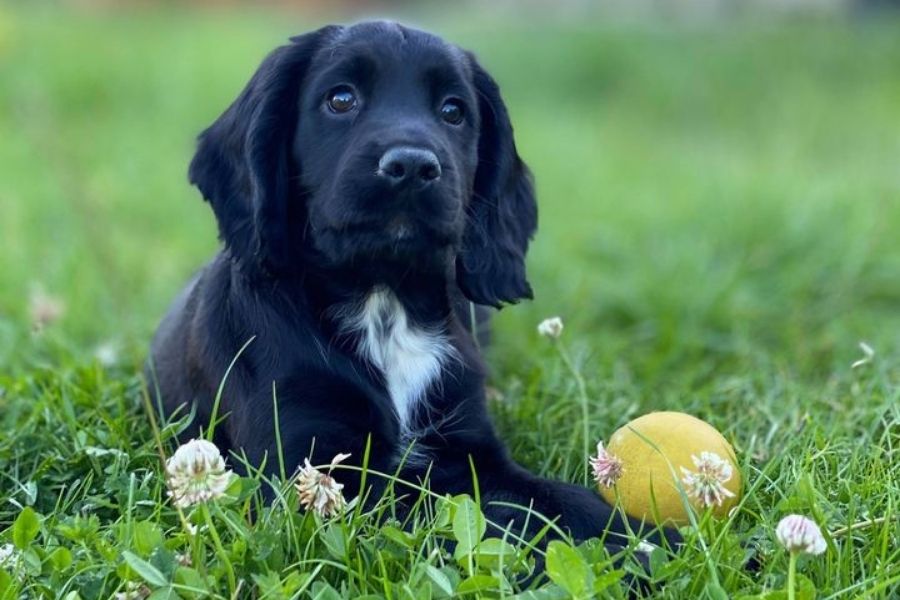 Tip Number 3
Research a reputable breeder and, if needed, wait for a litter. It is far too easy to fall in love with a puppy and let our hearts rule our heads.
Amanda G.LWDG Member
Puppies are so cute! So before you go visit a litter, make time to find a breeder that has a great reputation. Ask others who are knowledgeable about who they would suggest. Check out as much as you can before going to see a litter. If you're a member of the Ladies Working Dog Group post a question or ask for feedback in the forum on dog breeding to help guide your decision.
Also, speak to the breeder on the phone and ask lots of questions. Trusts your instincts- is their reputation and answers meeting up with the type of pup you're looking for.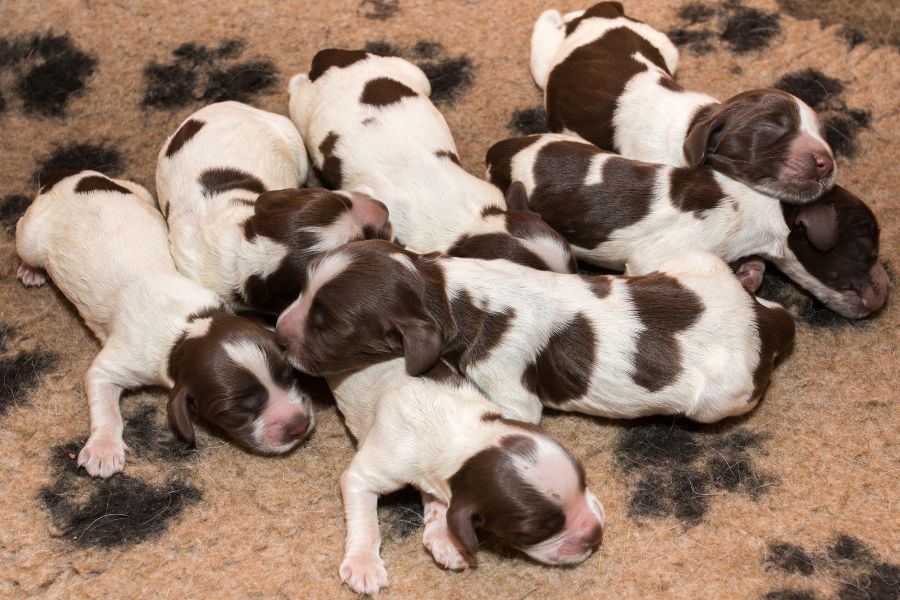 Tip Number 4
Take time to look at the temperament of the parents
Amie M. LWDG Member
Many of our members gave this as one of their top tips.
If possible spend time with both parents. If the breeder does not own the sire it may not be possible. But definitely spend time with mum. Look at her general health and temperament. Are they friendly and do they want to spend time with their owners? Temperament is more than usually passed to parents. It can also guide you to the approximate size of the pup when they are fully grown.
Also, check the temperament of the parents. Working ability and style, hard or soft, biddable or strong-minded parents. I personally prefer a litter in which the breeder is keeping a pup themselves and not just in it for the money. Loved family pets as well as a good working dog.
Billie A.M.LWDG Member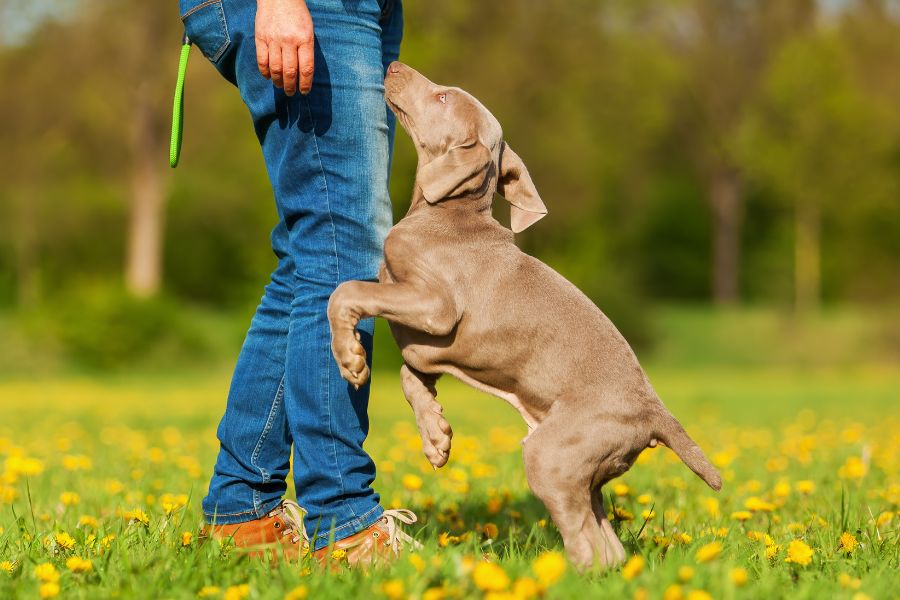 Tip Number 5
When choosing a puppy, go and sit with them all (get any taken out that are already booked) and see which responds to you.
Julia B.M. LWDG Member
In a litter, there can be a few pups that have the potential to do what you want. In this case, listening to your instinct is important. Which pup do you like? There will need to be a lifelong bond between you so spend time with them. A good breeder will not rush you and will encourage you to visit and spend time choosing. They will want you to love the pup you pick.
If you spend your time finding the right breeder they will get to know you and since they spend 8wks with their puppies they can make the right match
Nina F.
LWDG Member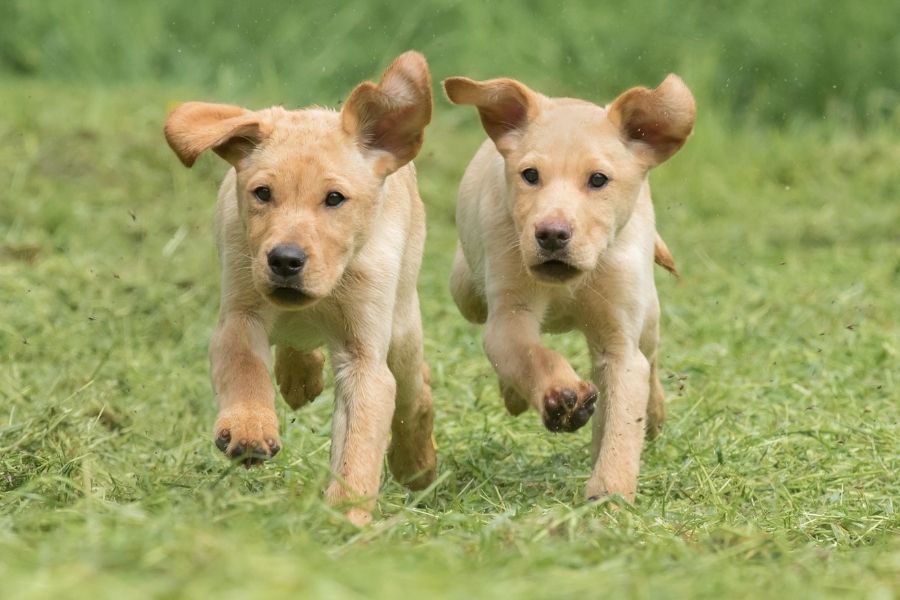 Tip Number 6
Take the pup to your own vet and have a checkup, and check the microchip information.
Lorraine B. LWDG Member
Many a heart has been broken by a puppy lost in the first few weeks of ownership. If you're new to owning dogs it is especially important to ask a professional to check your pup over. Ask them to also check microchip details for accuracy.
In general, a pup should be lively and alert, with a bright eye. The pup should have a clean coat free of any scabs or any type of dandruff. There may be the odd scab as pups can be quite rough when fighting one another, but these should be minimal and not all over the skin.
Allow for some change of behaviour when they come home with you. They are leaving their family for the first time and this can be quite traumatic. Some pups may become a little timid but should still drink water, go to the toilet, and respond to noises. If in doubt always seek veterinary advice.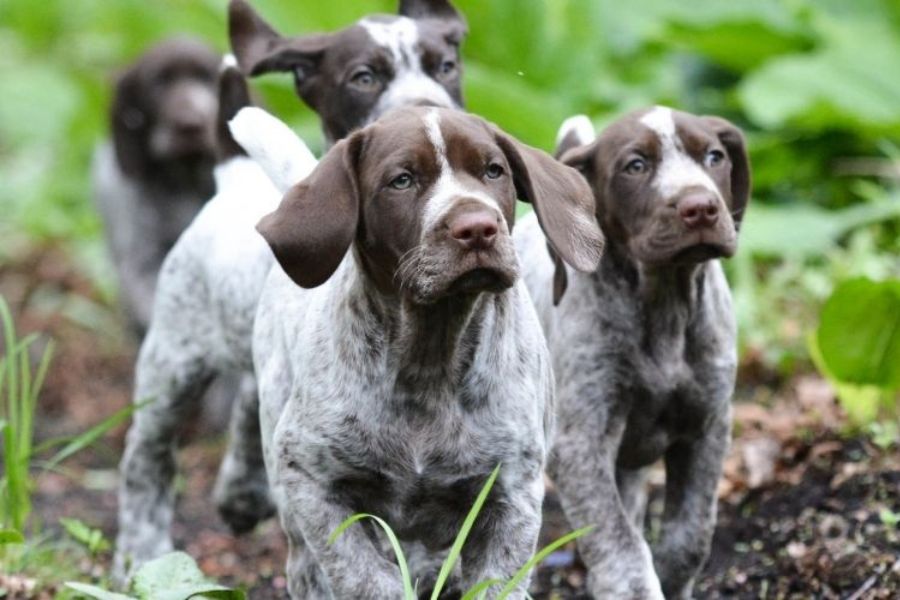 Join us to find out more
We hope you have found value these top tips. There are more to be found within our group, along with a great bunch of members.
Nearly 1700 ladies have joined our group and we would love to help you too. No more struggling trying to figure it all out by yourself, come and join us and let's make working your dog as easy as possible!
Our Member Reviews:
Best decision I ever made was  joining these ladies
From I was a very young age I went with my dad to shoots and helped with his dogs. During the summer I'd be down helping out with hatching and rearing of the pheasants. It was something I loved and enjoyed. Some of my happiest memories have been from spending time there. As I grew up I realised it was a pretty male-dominant sport with only two other females on our shoot. I started my journey by pinching and working my dad's dogs on shoot days and always envisioned me getting and training my own gundog when I was allowed. When the time came I picked my first dog, a cocker dog who I named Jake. The training was completed predominantly on my own with help from dad and a couple of books. This is when I came across @ladiesworkingdogs ❤️ best decision I ever made was joining these ladies. I learned a lot from these ladies and they were always willing to give help in positive manners which is something the group strongly stands for. Last year I became an ambassador for the group and I couldn't have been more proud to be chosen!! So ladies if you own and train dogs give us a follow, you'll not regret it!
Louise T
This Is So Brilliant!
This is so brilliant Jo! As an 'accidental' Gun dog nutcase – I'm so looking forward to being a part of this wonderful journey. Your own personal story is inspiring – and I thank you for channelling your energy into something so passionate and worthwhile to so many other women 💕
Louise K
Really pleased to have come across this group
Hi, thanks for having me! I've got a 7 month old lab bitch I want to start training for the field. Have found the gundog groups very male-dominated so really pleased to have come across this group.
Emma P
I've been nothing but bowled over by the genuine kindness and support on offer
Found this group as a result of a throwaway comment on another page. I've been nothing but bowled over by the genuine kindness and support on offer. So many groups promise not to tolerate nastiness and intolerance but rarely deliver,- this is the exception. It's not fluffy and silly though, there is genuinely brilliant advice on offer from people who know what they're doing. It's been a massive confidence boost as I find my very tentative way into gundog training.
Jodie P
Can't recommend this site enough
Can't recommend this site enough, I'm new to shooting and I'm loving learning more and more, I have my first working cocker and she is fantastic, I always get great advice on here how where silly you think the question is. Thank you xx
Kate F
A wonderful group of women
A wonderful group of women who never judge capabilities or experience in anything dog-related.
Rebecca J
Absolutely Brilliant!
Absolutely brilliant! So much knowledge and experience to draw on!
Jo Perrot and her 'helpers' have and are driving it so well.
A great safe place to ask any questions Gundog related without fear of ridicule or derision!
Best ever!
Pat G
Super, Supportive Community
LWDG is a super, supportive community where you can go for advice on just about anything and there's no such thing as a silly question! Its been more important than ever when we've lost so much contact with people and the camaraderie that brings. Likeminded ladies who care and are supportive. It's our safe place. I'm so glad I found the Ladies Working Dog Group
Sue H
A great place for inspiration
A great place for inspiration. Few women train around my area, so it's nice to have a virtual community
Deb B
I have learnt so much in such a short space of time
I have learnt so much in such a short space of time from this wonderful group! It's given me the confidence and tools to train my WCS pup in the best possible way, for her and for myself as her trainer. Thank you 😊
Rosie J
If you're thinking of joining us then just do it
I came across the Ladies Working Dog Group quite sometime before I even had my first dog. I always had a love for my dad's gundogs however was not in the position to have my own just yet. My preparation for my first dog is all down to this group!! The love, support and advice is unbelievable, I have made lifelong friends and gained much more confidence when handling my own dogs. Jo and her lovely team at the ladies working dog group have changed the working dog industry for me which makes me very proud to be an ambassador!! If you're thinking of joining us then just do it and you won't regret it!
Lucy G
What a great idea this group is, loving hearing other ladies training hint and tips, they are all very encouraging, just received my order from Tyler's horse and country a couple of Embroidered LWDG vest tops for the summer, they are fantastic, great fit and look so smart, thank you, Jo, for this wonderful group you have created.
Heidi H
Full Of Like Minded Ladies
This group is amazing! Full of like-minded ladies who offer support, kindness and non-judgmental solutions in all aspects of your dog training journey. No question is laughed at or dismissed and answers are offered by ladies with a wealth of knowledge. There are also masterclasses to help get the most out of your dog and the Hot Mess Handler course which helped me immensely. I'm so happy to be a part of such a fantastic group.
Kelly L
---
Join Our Online Community!
Jump on our email list for free tips and insights delivered to your inbox monthly. No spam - just quick bites of value.