A Blend of Laughter, Wisdom, and Canine Connection!
Hello! Today, I'm excited to talk about our latest podcast episode that's sure to make your day brighter and your gundog training journey richer. It's Episode 89, titled "Tis A Funny Thing Them Gundogs," and let me tell you, it's a treat for anyone who loves gundogs, laughter, and meaningful conversations.
Meet Our Fantastic Panel
Your host for this episode is none other than our very own Joanne Perrott, who brings her wealth of experience and heartwarming enthusiasm to the table. She is joined by LWDG Regional Organiser Sue Lister, who always provides insightful and practical advice. But that's not all! Our special guest is Simon Grace, a professional gundog trainer and field trial enthusiast, whose journey with his Springer Spaniel led him down a road filled with excitement, challenges, and of course, lots of wagging tails.
Podcast Episode: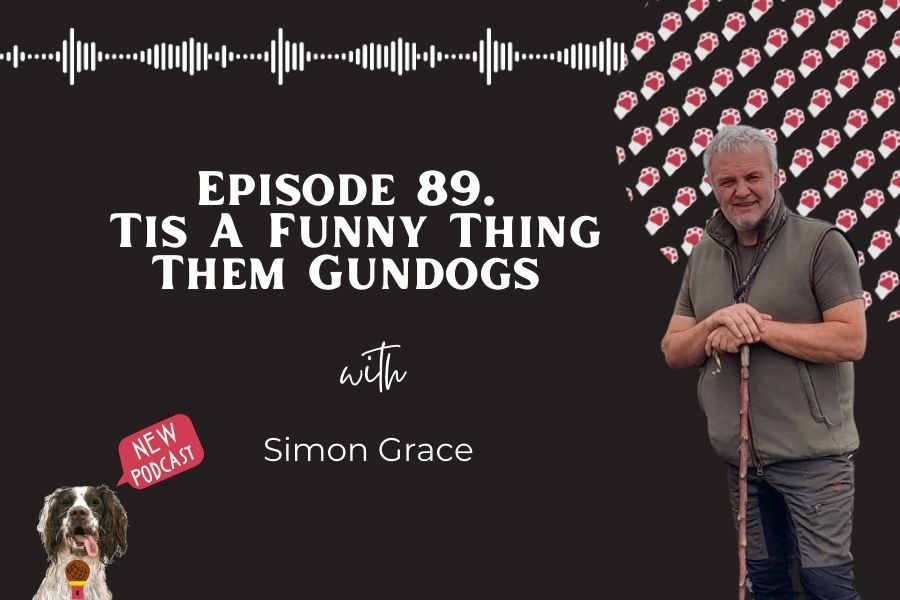 What's In Store For You
Simon shares his engaging stories about gundog field trials, which are not just about showcasing your dog's skills, but are events full of camaraderie and spirit. If you've ever wondered about the difference between field trials and tests, Simon clears it up in a way that's easy to understand and incredibly interesting.
Prepare to be entertained! Simon's hilarious doggy tales are the icing on the cake, and they serve to remind us that our journey in gundog training is not just about mastery but also about joy, the little quirks and the unforgettable moments that make us love our canine companions even more.
Why You Should Listen To Simon Grace
Empowerment: Gain valuable insights and tips on training your gundog. Simon's expertise is a goldmine for anyone keen on becoming more skilled and confident in their training journey.
Community: Feel the warmth and support of a community that understands your specific needs and aspirations. This episode is a perfect example of people coming together to share, learn, and grow.
Wellness: Beyond training tips, this episode is a gentle reminder to celebrate the joy and laughter that our furry friends bring into our lives, contributing to our overall well-being.
Excellence: If you're aiming for high-quality gundog training, this episode is a resource you don't want to miss. Simon Grace and our team offer advice and stories that come from years of experience and genuine passion for the subject.
---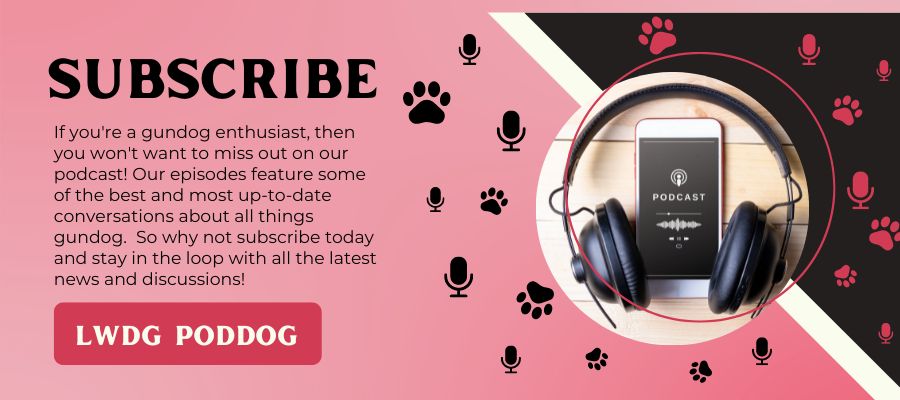 Subscribe To LWDG Pod Dog Today 
---
How to Listen
Don't miss out on this enriching and entertaining episode. Subscribe now to "Tis a Funny Job Them Gundogs" on LWDG POD DOG, and join us in celebrating the wonderful world of gundogs and the remarkable bond between humans and their loyal four-legged companions.
So ladies, get your tea ready, find your cosy spot, and tune in. Trust me, it's an episode you'll want to share with all your friends, both two-legged and four. Here's to more laughter, learning, and leaps of progress in our gundog training journeys!
---
What's Your Gundog Goddess Style?
Who's ready for some extra fun? Discover your unique approach to training with our "Which Gundog Goddess Are You?" quiz. You don't want to miss this one

---
---
Join Our Online Community!
Jump on our email list for free tips and insights delivered to your inbox monthly. No spam - just quick bites of value.