There's nothing quite like starting your day with a delicious pancake breakfast. But did you know that you can also make dog friendly pancakes for your dog? That's right – dog pancakes are a thing, and they're pretty easy to make  (and delicious).
So if you're looking for a fun way to show your four-legged friend some love, read on for the ultimate guide to making dog friendly pancakes. Trust us, your dog will thank you! These pancakes are perfect for Pancake Day, or any other day of the year! They are made with healthy ingredients that your dog will love. So let's get started!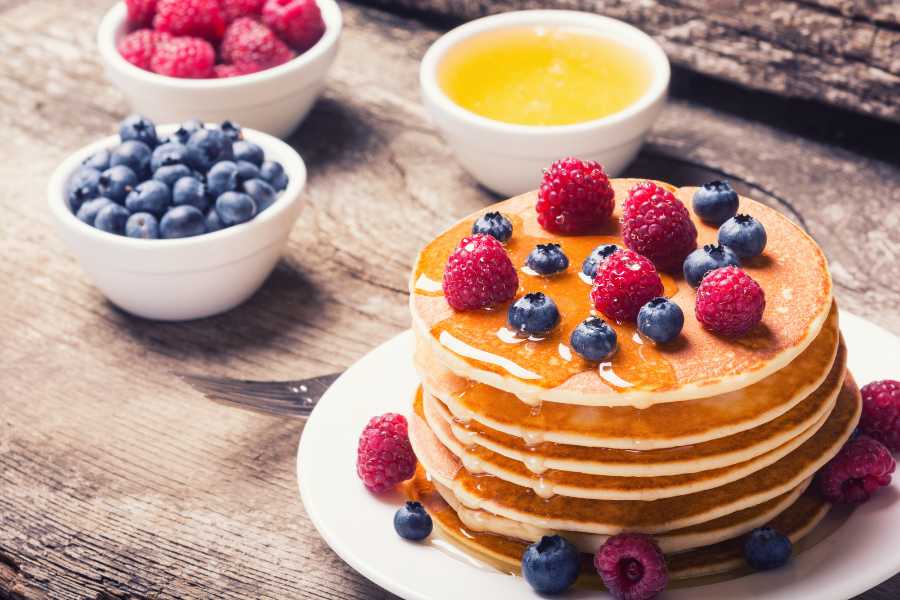 Ingredients for Dog Friendly Pancakes
  1 cup of flour
  1 egg
  1 ripe banana
The Method
Peel and mash up a ripe banana into a smooth puree using a fork.
Mix in the egg and flour, beating until it forms an even batter
Fry like regular pancakes with either a few drops of coconut or olive oil if needed; alternatively, use an oil sprayer to grease the pan lightly if desired.
You can also add to a waffle maker if you have one
Approved Toppings For Your Dog Friendly Pancakes:
Honey
Blueberries
Banana
Peanut Butter ( Xylitol-Free)
Strawberries
Watermelon
Sweet Potatoes
Cantaloupe
Allowing your dog to join in on the celebrations of Pancake Day is certainly one great way to show some love and appreciation for your beloved bestie.
---
Join Our Online Community!
Jump on our email list for free tips and insights delivered to your inbox monthly. No spam - just quick bites of value.