A Warm Welcome in Skipton
On the 8th of May, nine members of the Ladies Working Dog Group (LWDG) and their spaniels embarked on a unique journey to Skipton. Our guides for the day were Emma and Adam from Cunningshot Dog Training, who were delighted to shepherd new spaniel owners into the exhilarating world of competitive gundog events.
The day commenced with a casual meet and greet, complete with warm tea, coffee, and pastries. Emma, Adam, and their crew shared their backgrounds, set the day's expectations, and asked members to share their ambitions and hopes for their dogs.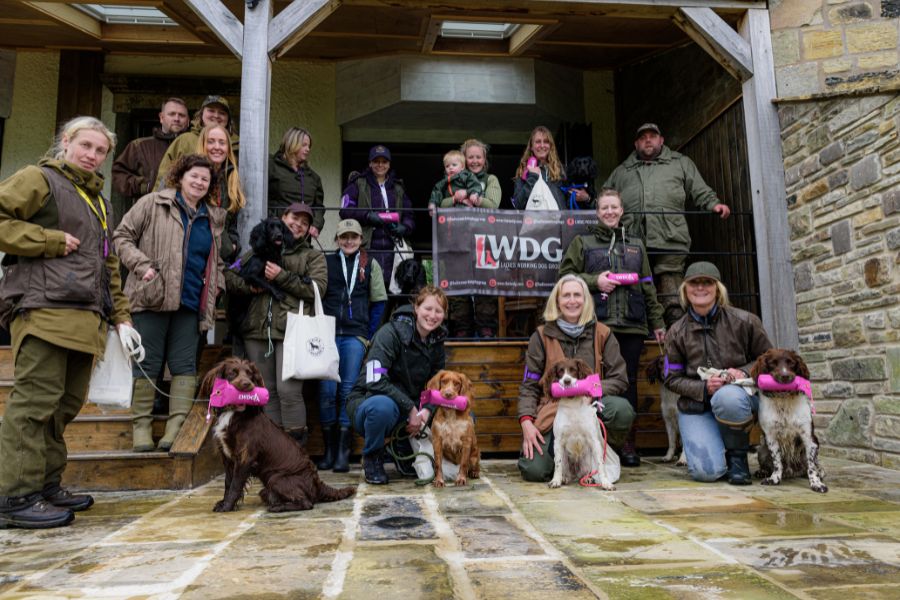 Understanding Spaniel Working Tests and Trials
A detailed briefing about participating in Kennel Club (KC) working tests and trials soon followed. Covered topics included the distinction between tests and trials, the merits of competing versus working your dogs, and practical aspects like attire and judge interactions. There was ample opportunity for questions and shared experiences, further building the communal atmosphere.
Into the Field: Foundation Training and Hunting Exercises
With the groundwork laid, training began in earnest. The team started with basic obedience drills before plunging into hunting exercises. Trainers and handlers alike provided constructive feedback, sharing in the victories and learning opportunities of each run.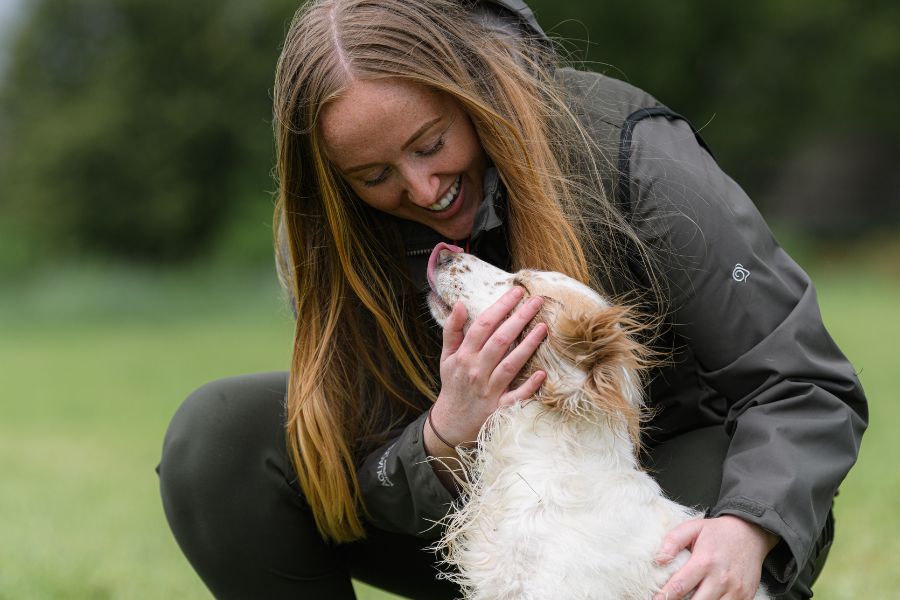 A Well-Deserved Break: Reflecting and Refuelling
Following the initial exercises, there was a refreshing tea and cake break. This pause allowed dogs and handlers to reflect on their performances and discuss their experiences with the trainers and other participants.
Testing the Skills: Simulating a Novice Test Hunt
Feeling energised, the group then explored novice test hunts, which involved pairs of dogs hunting simultaneously. Each run was followed by a group discussion, offering in-depth insights into test expectations and honing their handling techniques.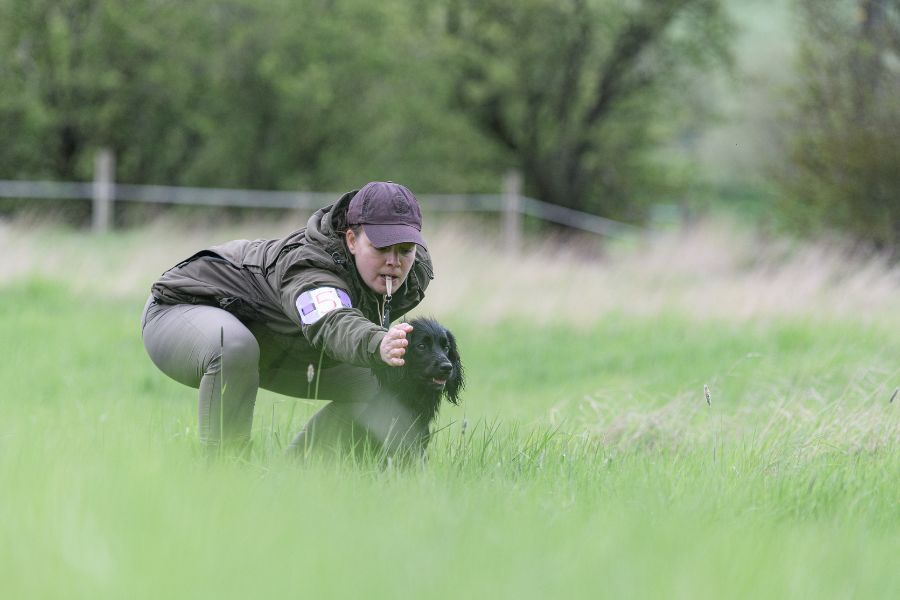 Post-Lunch Judgement: The Hunt Up Test
After lunch, Emma and Adam co-judged a mock test for each handler. Although run like a regular test, the judges refrained from eliminating anyone for typical KC dismissal factors. Instead, they offered constructive comments, providing invaluable insights for the handlers about what they might encounter under KC test rules.
Celebrating Achievements: Awards and Parting Gifts
Finally, the day culminated in an awards ceremony. Despite being novices, all handlers performed admirably, and the judges praised their efforts. To commemorate the day, every participant received a goody bag, including an LWDG dummy courtesy of Field and Fireside.
In the end, we at LWDG and Cunningshot Dog Training are beyond grateful to our event sponsors, Sporting Saint and Field and Fireside. We would also like to extend our heartfelt thanks to LWDG member Jane Shaw for hosting this phenomenal event, and to all the helpers who ensured the day went smoothly. All photos of the day were taken by Emma of The Pop-Up Photographer and we totally love this one!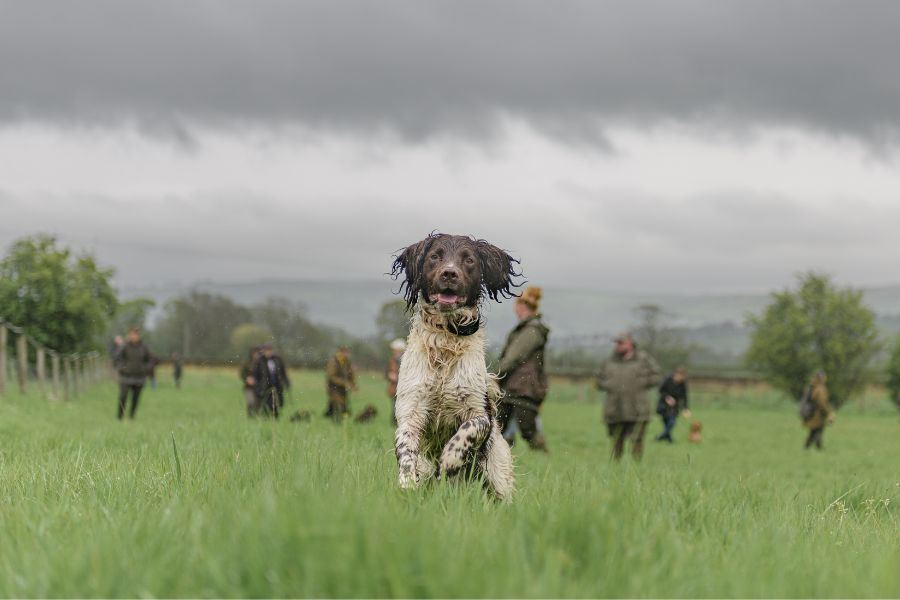 Final Thoughts: Insights from Group Expert Emma Stevens
Group Expert Emma Stevens passionately believes in these training days, given the intimidating nature of the gundog competition scene, especially for those unfamiliar with it. These sessions provide an essential first exposure in a supportive and non-judgmental environment. Moreover, they help clarify the participants' training objectives and equip them with valuable information, boosting their confidence.
Emma is excited to conduct more of these sessions and encourages members to take part in future LWDG events.
Members Speak
The members, too, shared their thoughts about the day. They valued the practical knowledge they gained, appreciated the positivity and organization of the event, and loved the camaraderie. They are all looking forward to participating in future LWDG events.
Here are the member comments:
Karen
"Thanks for everything today, McCoy has slept all the way home, we've just got back. I got a lot out of today, and I was very happy with McCoy's behaviour around all the dogs. Thanks, Emma and Adam for the training, Jane for hosting and Sue for the treat bags… I love it and thanks to everyone else for the company and encouragement."
Rhian
"Thanks, everyone we learnt some valuable things today that will be very helpful for me in the future – we had a great day and met some lovely people."
Emma
"After being incredibly apprehensive about the day and min and my dog's abilities it was such a relief to attend such a well-organised and positive day. The trainers were knowledgeable and informative on ideas to improve handlers' and dogs' skills, the grounds were fantastic and the cake was to die for. I came away not only with great tips but also with some confidence and peace of mind that we were doing ok."
Carole
"The day was perfect for me as a very novice handler. The group size was perfect and the balance between expert advice from trainers and also from other ladies attending was brilliant. I got an awful lot out of it myself and will definitely be on the list for another training day. I was a little apprehensive before attending but everyone was so friendly and relaxed!! Thanks so much and see you soon"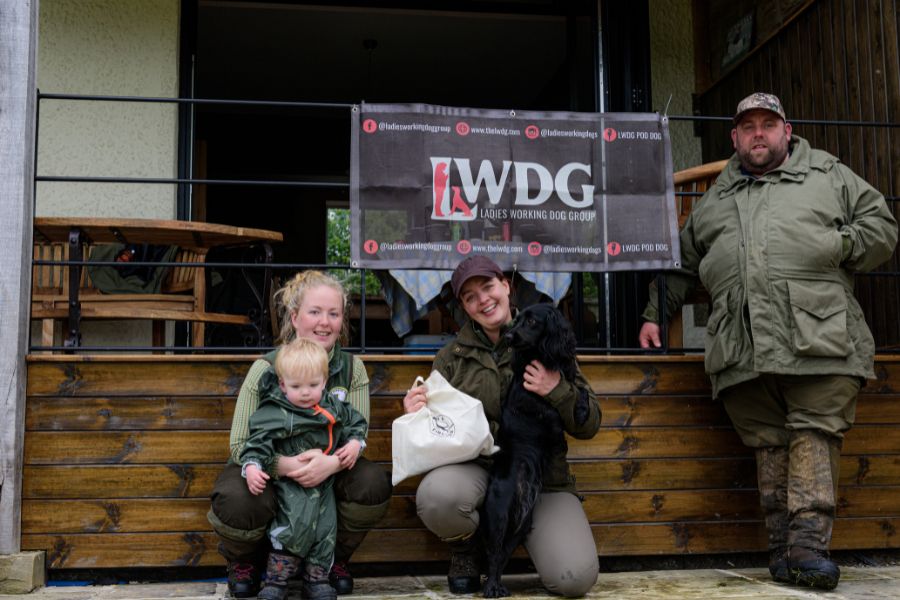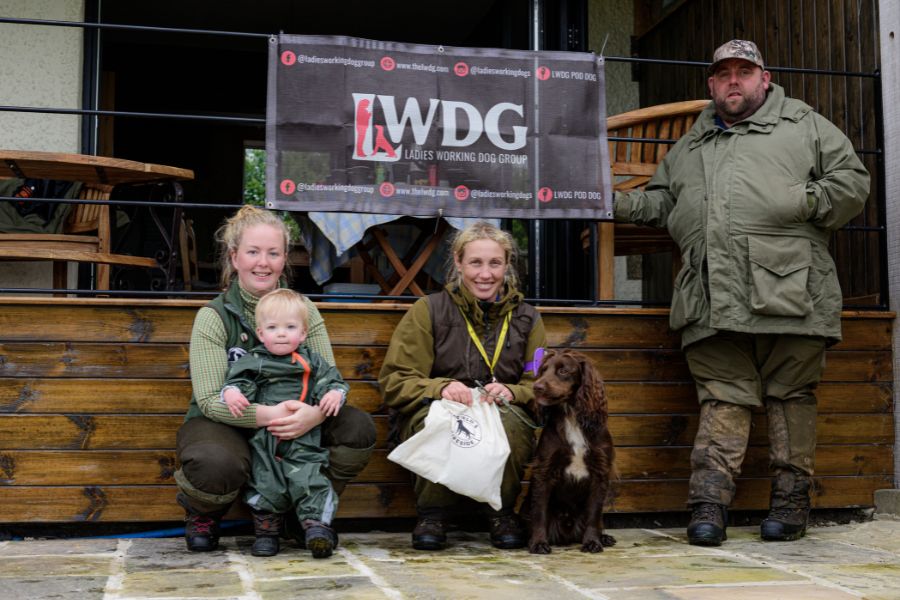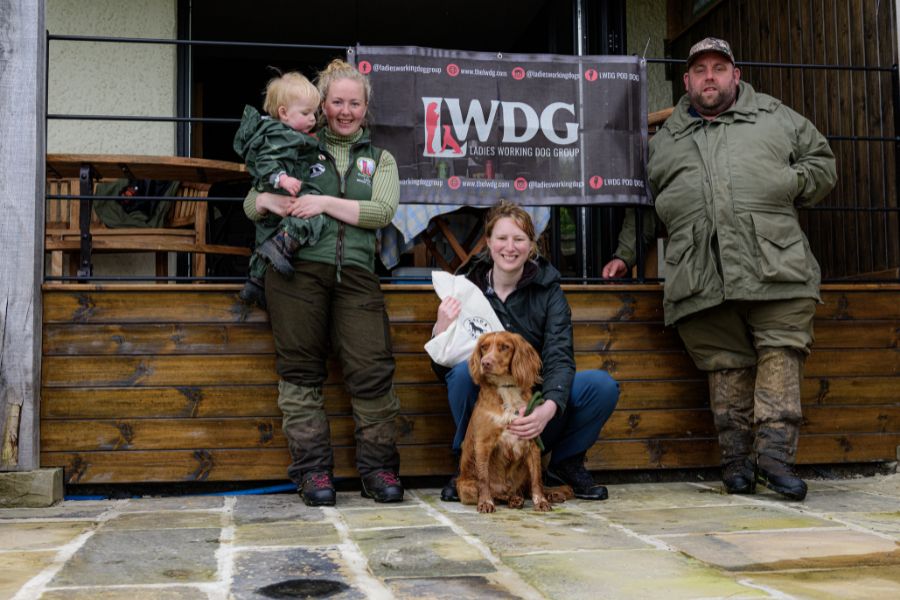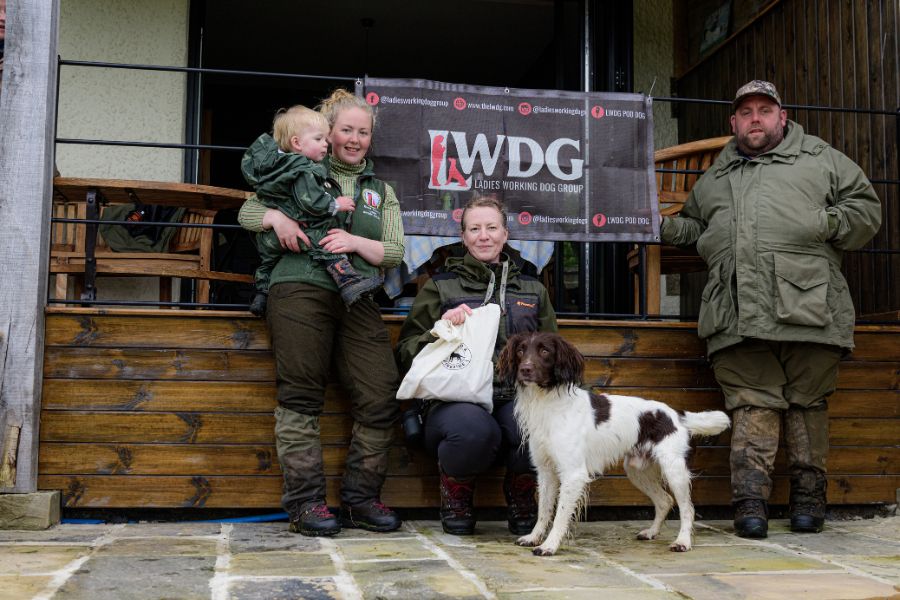 Join Us!
If you're interested in being a part of such a supportive and inclusive community, we encourage you to join the Ladies Working Dog Group Society Membership. It's a unique chance to learn, grow, and share experiences in the world of working dogs.
---
Join Our Online Community!
Jump on our email list for free tips and insights delivered to your inbox monthly. No spam - just quick bites of value.