We hope you're all doing amazing and enjoying your journey with your gundogs. We've just wrapped up our exclusive Water Training Workshop in Kent on the 23rd of August, and we can't wait to share the delightful details with you!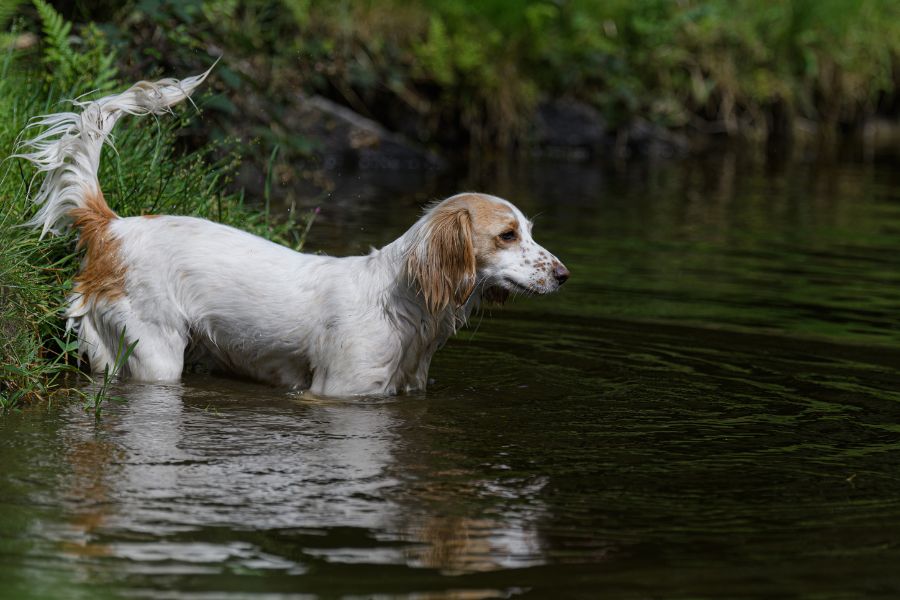 Dive Right In: What Went Down
This was not your ordinary training session! Ran by the amazing LWDG Group Expert Claire Denyer, we delved deep into advanced gundog training techniques, focusing on a range of water-related skills:
Steadiness and Control: We kicked things off by building steadiness and control around water. The focus was on training the dogs to obey commands before taking that refreshing dip!
Retrieves Across the Water: Retrieving across the water, past it, or even away from it, we covered it all, making sure that your gundogs were confident in their approach and delivery.
Special Drills: Marks, memories, and blinds were on the menu, tailored to the confidence and ability levels of each gundog present.
Mastering the Retrieve: One of our main goals was to polish the delivery of the retrieve from water, making sure your gundogs bring back that dummy to you like the champs they are.
---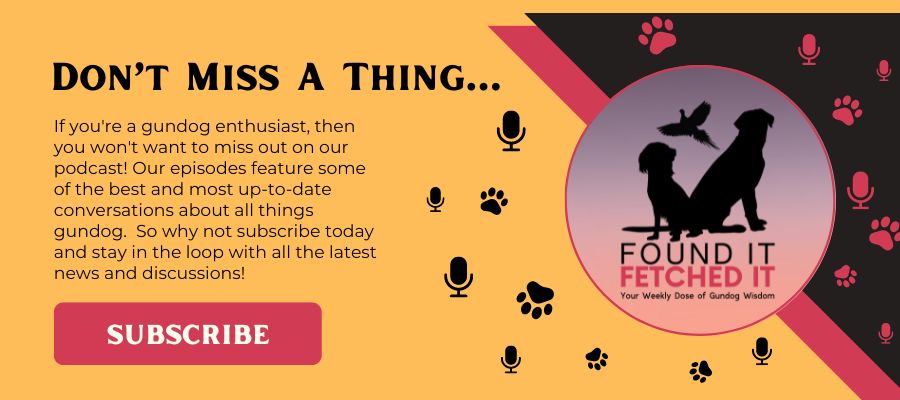 Subscribe To 'Found It Fetched It' Podcast Show  Today 
---
Cheers to Learning: The Wrap-Up
We capped off the day in style! We had a delightful debriefing session, accompanied by a refreshing glass of nosecco (that's non-alcoholic prosecco for the uninitiated!).
What You Missed, You Can Still Catch!
Little Wins: Attendees left the workshop glowing, with their gundogs achieving numerous small victories and showing heightened confidence around water.
Get First Dibs: Remember, as an LWDG member, you get priority access to all our upcoming events. Don't miss out on the next one!
Ready for the Next Splash?
If you didn't make it to this one, make sure you're on the lookout for our upcoming events. They're specially designed to support you and your gundog, and as a member, you'll always be the first to know and the first to secure your spot.
Until the next adventure, keep making those splashes and sharing those smiles!
Sending you love, strength, and wagging tails,
The LWDG Team 💖🐾
P.S. Want to know more or have any questions about our workshops? Reach out to us. We're here to support you every step of the way!
---
What's Your Gundog Goddess Style?
Who's ready for some extra fun? Discover your unique approach to training with our "Which Gundog Goddess Are You?" quiz. You don't want to miss this one

---
---
Join Our Online Community!
Jump on our email list for free tips and insights delivered to your inbox monthly. No spam - just quick bites of value.