Have you ever wondered how to turn a pheasant's feathers into something you can keep? Our lovely member Sophie shows us how…..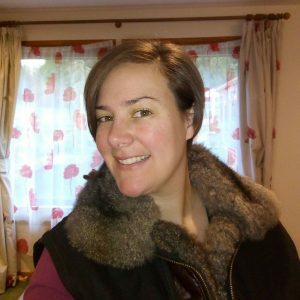 To Make A Traditional Brooch You Will Need:
A traditional vase-shaped brooch – available through my FACEBOOK PAGE
Glue – here I use Gorilla superglue but any glue will work.
Thread – grey or white.
Feathers.
Scissors.
Select your feathers and arrange them in the order you would like to present them in your brooch.
Push them into the brooch to ensure that they will all fit, and don't forget to leave a bit of wiggle room for the glue!
Thin the 'fluff' from the lower half of the feather shaft by pinching the top of the feather in one hand and firmly but smoothly pulling down on the fluff from the top to the bottom.
TOP TIP: If you haven't done this before, please practise on other feathers as it they are delicate and the finer ones often break! Leave the backing feather complete for a nicer finished back. Although you don't see it, I believe in quality workmanship and it makes a nicer finish!
Tie a noose knot around your backing feather about ¾ of the way down the shaft, where the brooch pin would cover.
Then place each feather on top and tie it to the bundle with a simple knot.
Don't tie them too tightly otherwise the tension in the thread will pull the feathers out of place. You can create simple fans by tightly tying them together and positioning them accordingly. Have a play around!
Once all the feathers are in place, loop the remaining thread around the base of the shafts and tie off to finish, trimming off any excess quills and thread.
Place the feather bundle into your holder to ensure you are happy with your design and placement.
Then take them out and place a small amount of glue into the centre of the brooch and firmly press your feather bundle into the holder and position.
There you have it – your finished piece. Good luck and I would love to see your finished items in the comments below or when posting on social media just add the hashtag below.
#Sophiexxxcharlottebroochchallenge
If you like this guide then please do follow me and later on this year I hope to publish a small series of How to's for other feathered projects.
Thanks! Sophie-Charlotte
LWDG Note – We love this tutorial Sophie! Your explanation and images are amazing! Thank you
---
Join Our Online Community!
Jump on our email list for free tips and insights delivered to your inbox monthly. No spam - just quick bites of value.