Today, we're diving into an issue that, let's be honest, most of us have struggled with at some point on our gundog training journey: trying to engage our dogs in tasks that they seem naturally resistant to. We understand the frustration and even the sense of defeat that can come from these challenging moments. But don't worry; you're not alone, and we're here to help!
Introducing Our Special Podcast Episode
We're absolutely thrilled to invite you to listen to our latest podcast episode, featuring Claire Denyer, our LWDG Group Expert and a seasoned guru in the world of gundog training. The episode provides valuable insights into how to work harmoniously with your dog, even when they're not as enthusiastic as you'd like them to be about certain tasks.
Podcast Episode: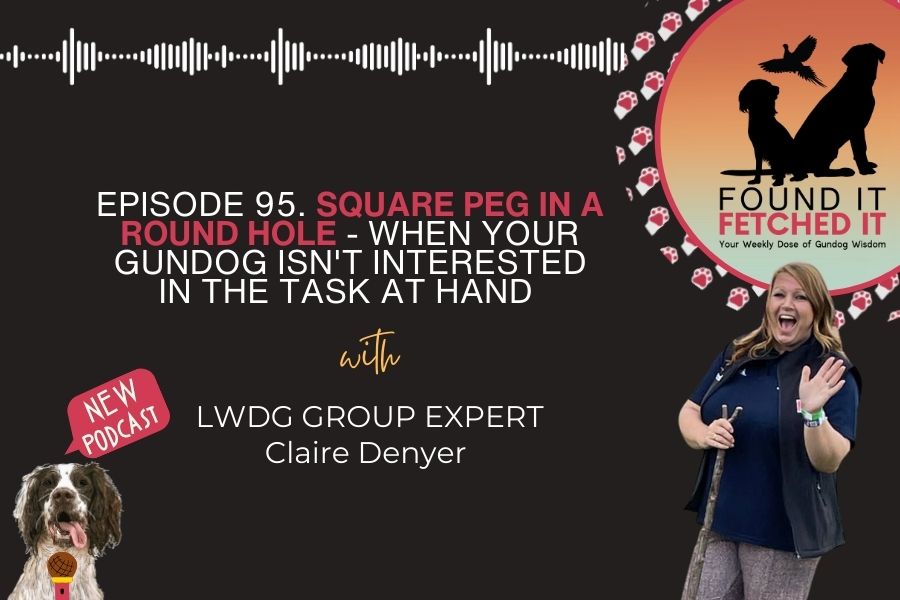 What You Can Expect to Learn
In this enlightening conversation, Claire and I delve deep into:
Recognising the signs that your gundog isn't keen on a task
Understanding the risks associated with pushing your dog too hard
Implementing alternative strategies that make training enjoyable for you and your dog
It's more than just a podcast episode; it's an essential guide to fostering a  great training environment for you both.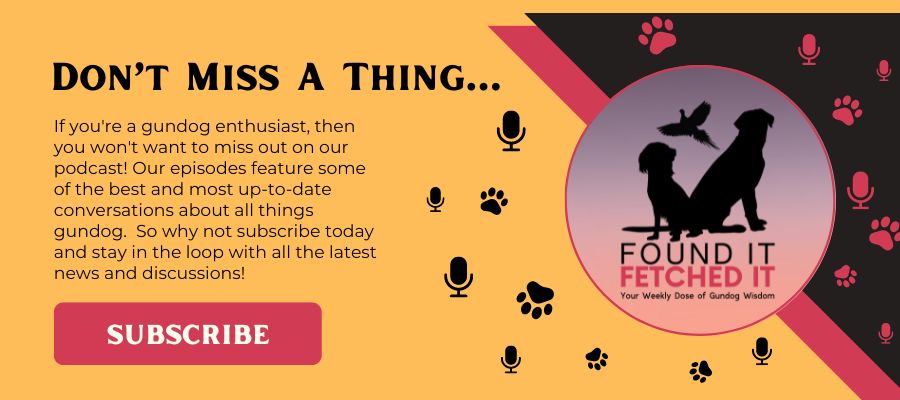 Subscribe To LWDG Pod Dog Today 
---
The principles we discuss aren't just applicable to your relationship with your dog; they're life lessons. Our approach to training can often reflect our approach to challenges in our own lives. By adopting a mindful, understanding, and patient approach, you're not only paving the way for a happier dog but also for a more fulfilled you.
Don't Miss Out!
If you've ever felt like you're trying to fit a square peg into a round hole with your gundog, this is the episode you've been waiting for. So don't miss out! Click the link above to listen and take another empowering step on your journey with your gundog. And as always, we encourage you to share your thoughts, tips, and experiences with our supportive community.
We're all in this together, and together, we thrive.
---
What's Your Gundog Goddess Style?
Who's ready for some extra fun? Discover your unique approach to training with our "Which Gundog Goddess Are You?" quiz. You don't want to miss this one

---
---
Join Our Online Community!
Jump on our email list for free tips and insights delivered to your inbox monthly. No spam - just quick bites of value.