Dressing appropriately is one of the most important things you can do to stay safe when walking in cold weather. But what's the best way to do this? In this blog post, we'll share our top tips for staying warm and comfortable while out and about. So whether you're a seasoned winter walker or just getting started, be sure to read on!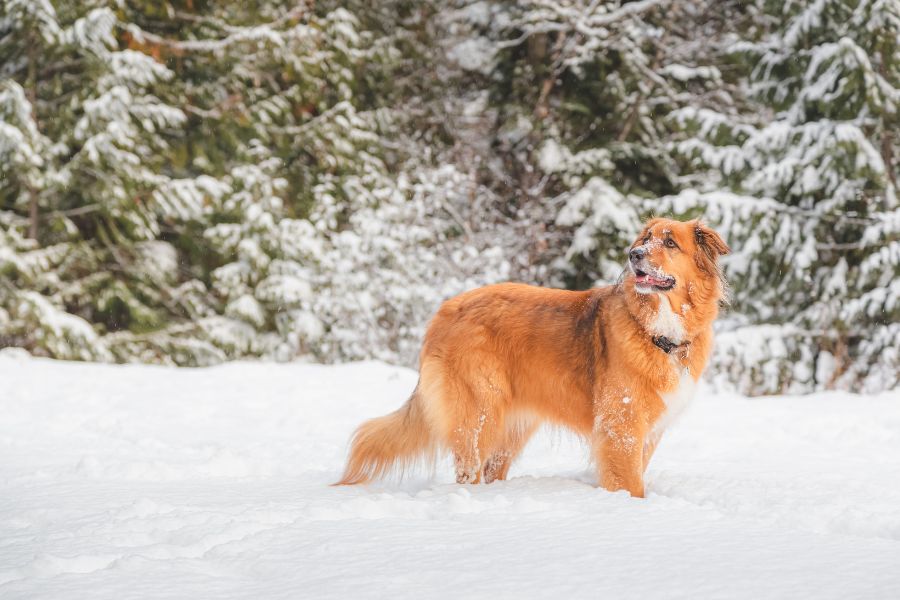 Try not to overdress so you don't get too hot when walking or training your dog
It's important to dress appropriately when exercising your dog so that you don't overheat and get tired too easily. If you're walking or training your dog, try not to overdress. Wearing too many layers can make you hot and sweaty, which will make you more likely to want to take a break.
Instead, dress in light, breathable fabrics that will help you stay cool. You might also want to carry a water bottle with you so that you can stay hydrated throughout your walk or session. By taking a few simple precautions, you can make sure that you stay comfortable and safe while getting some much-needed exercise.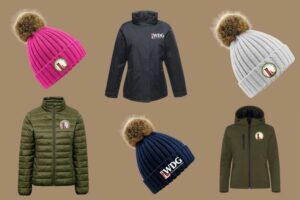 Wear a hat to keep your head and ears warm in winter
In cold weather, it's important to keep your head and ears warm. Even though you may feel warm enough overall, exposed skin on your head can lose heat quickly. Wearing a hat can help prevent this by trapping heat and keeping your head and ears warm. In addition, a hat can provide extra warmth on windy days.
When choosing a hat, look for one that is made from insulating materials such as wool or fleece. And make sure it fits well so that it doesn't blow off in the wind! By choosing the right hat, you can help keep your head and ears warm all winter long.
Wrap a scarf around your neck – make sure it's long enough to cover your mouth and nose
A scarf is one of the most versatile wardrobe staples. It can be wrapped around your neck to keep you warm or draped over your shoulders to add a touch of style. Scarves come in a variety of colours and fabrics, so you can easily find one to match any outfit.
There are also neck tubes available as an option when keeping warm. Neck Tubes are fashionable and come in a variety of styles, materials and colours and have the benefit of not being lost easily or flying away. They can be worn on their own or layered with hats and scarves for extra protection against the cold weather. The LWDG Necktube is double layer and reversibe
When choosing a scarf or snood, make sure it's long enough to cover your mouth and nose. This will help to keep you warm and prevent cold air from entering your lungs. In addition, a scarf can help to filter out pollutants and allergens, making it an ideal accessory for people with allergies or asthma. So next time you head out the door, don't forget to grab a scarf!
Wear gloves to keep your hands warm
Unless you're a fan of having cold hands, gloves are always a good idea when the temperature starts to drop. They'll help keep your hands warm and also protect them from the elements.
If you plan on being outdoors for extended periods of time, make sure to choose a pair of gloves that are both comfortable and waterproof. And if you really want to go the extra mile, look for gloves that have touchscreen-compatible fingertips. That way, you won't have to take them off every time you need to use your phone.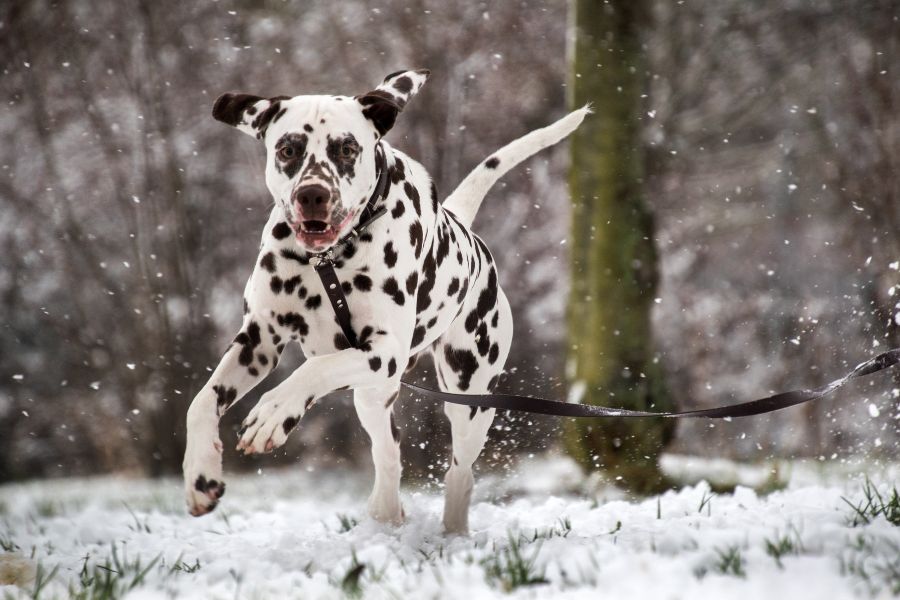 Wear boots with a good grip to prevent you from slipping on the ice
One of the best ways to avoid slipping on ice is to wear boots with a good grip. Boots with rubber soles and deep treads will help you keep your footing, even on the slickest surfaces. And if you live in an area where ice is a regular problem, you might want to invest in a pair of spikes or studs that you can attach to your boots for extra traction.
If you do find yourself slipping, try not to panic. Instead, focus on keeping your balance and regaining your footing slowly and carefully. And of course, always use caution when walking on icy surfaces. Wearing the right footwear is an important way to stay safe this winter.
Keeping your dog warm on winter walks
If you have a pet, it's important to remember that they can get cold too when the temperature drops.  Look for a coat specifically for dogs that fit properly.
Those made from warm materials such as wool or fleece are great and can benefit from a waterproof outer layer helping in ice or snow.  If you're heading out take care around grit or salt as this can burn your dog's paws.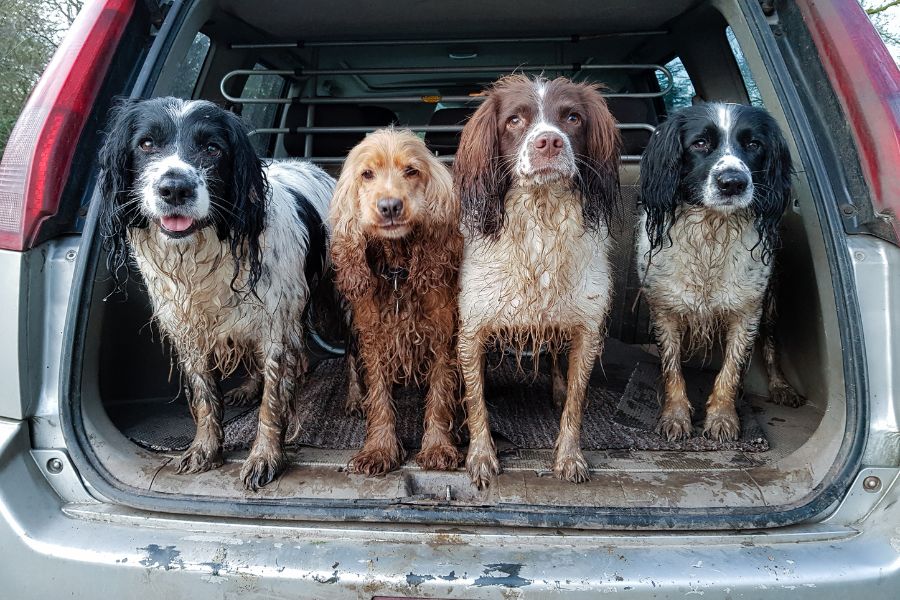 Finally, drink lots of water to stay hydrated during the cold season
It may seem counterintuitive to drink more water when it's cold outside, but staying hydrated is important no matter the temperature. During the winter months, your body needs the same amount of water as it does during other times of the year.
Make sure to drink plenty of fluids throughout the day to stay well hydrated. You may also want to invest in a stainless steel or insulated water bottle to help keep your beverage warm while you're out and about.
Now that we've shared our top tips for keeping warm when out walking your dog, we want to hear from you! What's your number one tip for staying comfortable and safe in the cold? Let us know in the comments below – and be sure to share this post with your fellow dog walkers. Stay warm out there!
---
Join Our Online Community!
Jump on our email list for free tips and insights delivered to your inbox monthly. No spam - just quick bites of value.