We're delighted to share some great news,  The Country Food Trust (CFT) has embarked on an innovative initiative that addresses two pressing concerns: the increasing deer population and the growing demand from food banks. This initiative centres around a staple of country living – wild venison.
Venison: A Country Staple for a Greater Cause
Thanks to a collaborative effort with Forestry England and Farm Wilder, the CFT plans to supply food banks with 1 tonne of wild venison this year from forests in Devon and Cornwall through Farm Wilder. The venison will be transformed into a nutritious ragu and distributed nationally. By the close of the year, it's projected that one million visitors to food banks will have enjoyed a meal of wild venison ragu.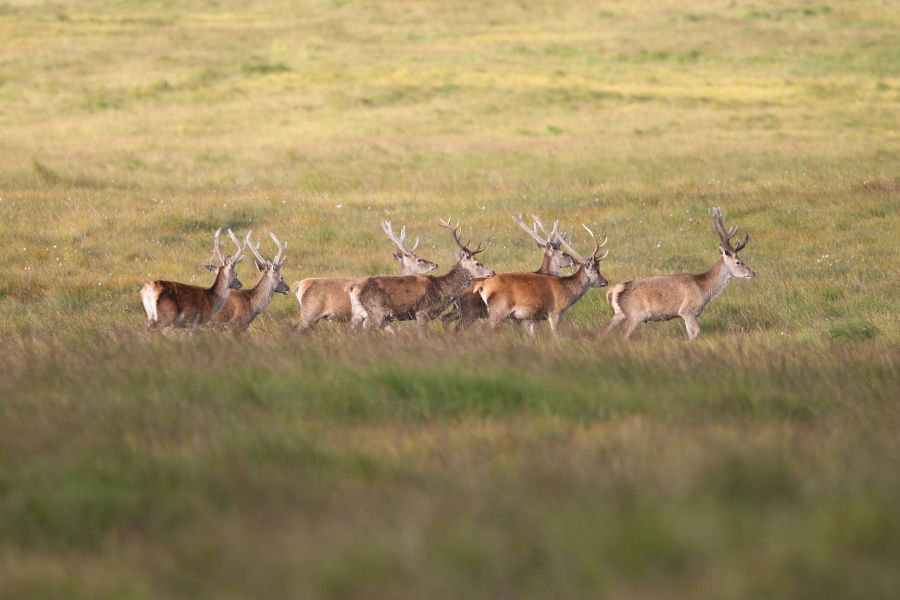 The Wild Deer Population in the UK
The United Kingdom is home to six species of wild deer: red, roe, fallow, sika, muntjac, and Chinese water deer. They inhabit a wide range of habitats, from upland moors to lowland arable fields, and from suburban parks to coastal marshes.
Over the past few years, deer numbers have risen dramatically, leading to an unprecedented population of approximately 2 million, the highest level in the past two years. This rise is attributed in part to a two-year pause in culling during the pandemic, but it's also due to the absence of natural predators like bears, wolves, and lynxes.
While deer are an integral part of the UK's biodiversity, their increasing numbers pose certain challenges. They can overgraze vegetation, causing damage to woodlands and other habitats. Managing this population responsibly is essential, both for the well-being of the deer and for the protection and preservation of the UK's unique landscapes and biodiversity.
Venison: An Underused Resource with Great Potential
Venison is a valuable and underused resource. It's lean meat, rich in protein, zinc, and iron, and carries a lower carbon footprint than beef. This initiative elevates venison from the underutilised position of being converted into pet food to becoming a valued part of many families meals.At least 750,000 animals need to be culled this year to stop this population from increasing further. Currently, only 350,000 animals are killed each year.
Charles Walker MP, chairman of The Country Food Trust, summed it up aptly: "Venison is a wonderful, sustainable resource but is seen as too posh to eat, ergo — very few people eat it and it ends up being made into dog food. It's a contradiction of mind-bending proportions. Increasing demand will enable more animals to be culled and give the countryside a chance to recover."
SJ Hunt, CEO of The Country Food Trust added,
"The increasing wild deer population in the UK poses a threat to our environment and their numbers need to be managed. Our pilot with Forestry England and Farm Wilder provides an obvious solution.  We can take the offcuts of venison from game dealers and feed those in food poverty. "
How You Can Support This Initiative
To support this excellent initiative, we encourage you to make others aware of this great initiative. You can also consider introducing wild venison into your meal planning. It's a practical way to both support the sustainable use of this resource and introduces a nutritious and delicious new element to your family meals.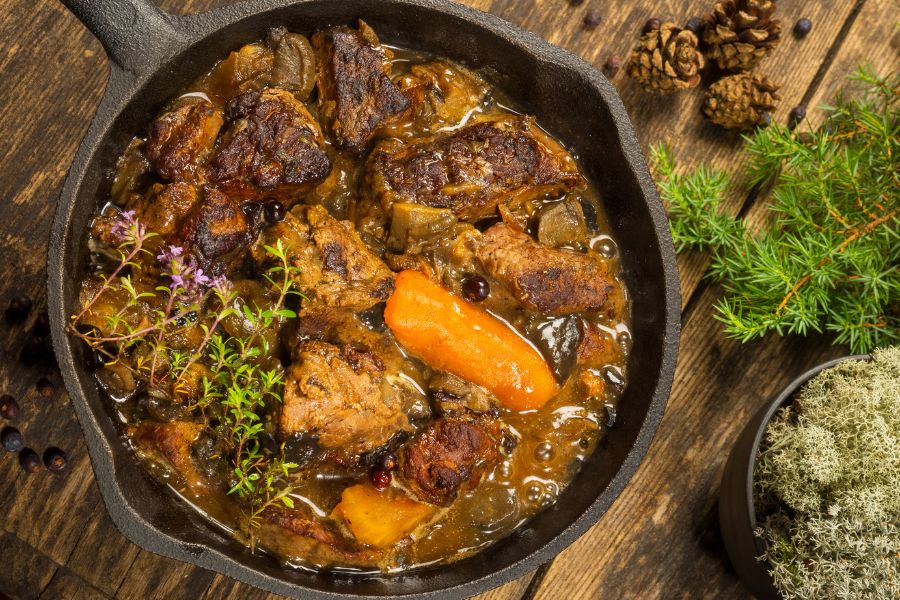 Slow-Cooked Wild Venison Ragu
Ingredients:
500g wild venison shoulder or neck, cut into large chunks
2 tbsp olive oil
1 large onion, finely chopped
2 garlic cloves, minced
2 carrots, diced
2 celery stalks, diced
1 tin chopped tomatoes
250ml red wine
2 bay leaves
A few sprigs of fresh rosemary
Salt and black pepper, to taste
Pasta of your choice, for serving
Grated Parmesan cheese, for serving
Instructions:
Heat 1 tbsp of olive oil in a large pan over medium heat. Add the venison and brown on all sides, then remove from the pan and set aside.
In the same pan, add another tbsp of olive oil and sauté the onions and garlic until the onions become translucent.
Add the diced carrots and celery to the pan and sauté for another 5 minutes, until the vegetables soften.
Return the venison to the pan and add the chopped tomatoes, red wine, bay leaves, and rosemary sprigs. Season with salt and pepper.
Bring the mixture to a simmer, then reduce the heat to low, cover the pan, and let it cook for at least 2 hours. The longer it cooks, the more tender and flavorful the meat will be.
After 2 hours, check the ragu. The venison should be tender and the sauce should be thick. If it's too thick, add a bit of water. If it's too thin, let it simmer uncovered for a while longer.
When the ragu is ready, cook your pasta according to the package instructions.
Drain the pasta and mix it with the venison ragu. Serve hot, with a sprinkle of freshly grated Parmesan cheese on top.
This hearty and nutritious venison ragu embodies the essence of country living and makes good use of an underutilized, sustainable resource. Enjoy this taste of the wild and the satisfaction of supporting a great cause.
We Love Your Input
We know many of you love to engage with us and the community on social media. We warmly invite you to help us spread the word about this fantastic initiative from The Country Food Trust. You can share this post on your social media channels, discuss it with your friends, or even start a conversation about sustainable country living and the benefits of venison. Your voice can make a significant impact.
And why stop just talking about it? We encourage you to put on your chef's hat and try our Slow-Cooked Wild Venison Ragu recipe. When you do, we would absolutely love to see your creations. Post your photos and tag us. Let's inspire more people to embrace this sustainable and underutilized resource!
If you're wondering where to source wild venison, don't worry, we've got you covered. Look out for local game butchers in your area; they usually have a good selection of responsibly sourced game meats. If buying in person isn't feasible, several accredited online sources deliver right to your doorstep. Just make sure you're buying from reputable vendors to ensure you're supporting sustainable deer management.
Remember, every small step you take can contribute to a big change. Let's make this initiative a resounding success, together! For further information and potential ways to get involved, please visit www.thecountryfoodtrust.org, www.farmwilder.co.uk, and www.forestryengland.uk.
Since its inception in 2015, The Country Food Trust has delivered over 2.9m meals to those in food poverty. The CFT produce high-protein ready meals and buys and provides meat to food banks and charities that cook for people in need around the UK.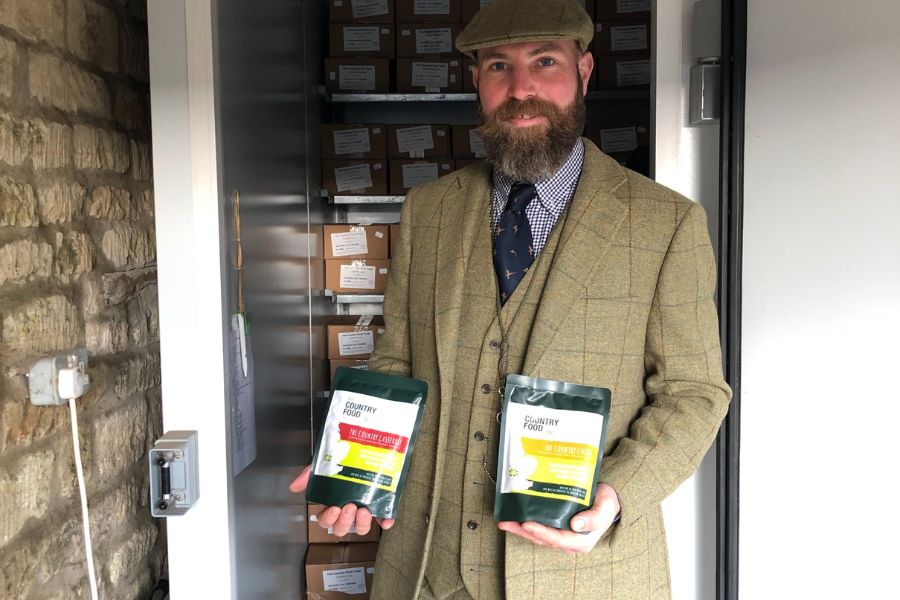 ---
Join Our Online Community!
Jump on our email list for free tips and insights delivered to your inbox monthly. No spam - just quick bites of value.