Welcome to the brand new Ladies Working Dog Group membership website!
We are so excited to offer this amazing resource to our members. This new website is packed full of information and resources to help you care for your working dog.
New Website Features!
We have a community and forum area where you can connect with other members and ask questions or share advice without the restrictions of social media sites. You will be able to call a girl dog by the correct term 🙂
We also have a private members-only directory where you can connect with other working dog owners and get support, and advice, and share your photos and experiences.
This website is an incredible resource for anyone who owns or works with a working dog. We are so excited to offer this to our members and we know you will love it!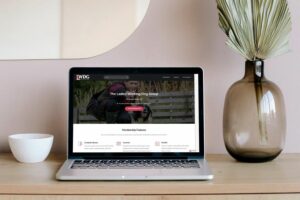 New Private Podcast for Society Members
We are also launching a private podcast for our members today. This podcast will feature all of our courses in audio format, all of our live coaching, as well as tips, tricks, and advice from our own team of experts.
All Our Content Revamped and Reorganised!
We have an extensive library of articles, videos, and other resources to help you learn everything you need to know about working dogs.  This content has been organised into an easy-to-use format so you can quickly find what you need.
We also have a brand new blog where we will be regularly sharing tips, advice, and stories about working dogs.
If you are not a member yet, what are you waiting for? Join today and get access to all of these amazing resources!
Thank you for being a part of the Ladies Working Dog Group!
---
Join Our Online Community!
Jump on our email list for free tips and insights delivered to your inbox monthly. No spam - just quick bites of value.