Whether you want your gundog to be an expert in the field or simply a well-behaved family member, training a gundog is hugely rewarding. But if it's your first time training a gundog, you may find it incredibly difficult too. The feeling is not uncommon; it's one shared with most owners. We wanted to help people at the beginning of their gundog journey to get it right, so we created the Hot Mess Handler.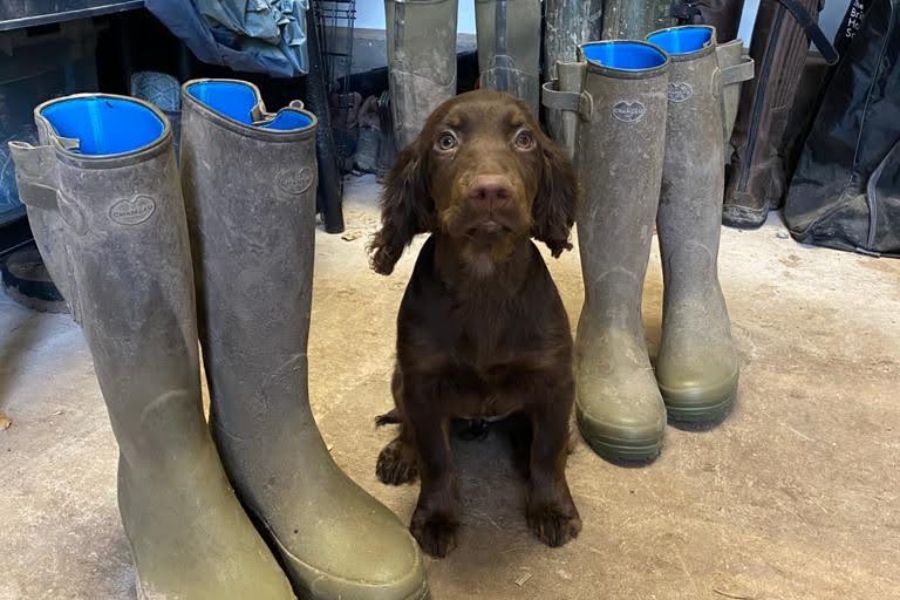 Introducing the LWDG Hot Mess Handler Course
Gundog training doesn't have to be complicated. In fact, with the proper guidance, it can be downright enjoyable!
Our Gundog Experts have put together a nine-step foundation program that covers everything you need to know to get started on the path to success. And best of all, it's designed to be easy to follow, even if you feel overwhelmed and frustrated.
So don't wait any longer. Get the guidance you need to succeed with your gundog training. Then, let our Gundog Experts help you build a solid foundation for success.
The nine cues you'll need to train your gundog.
Training a gundog is an essential part of owning one. It helps to build the bond between you and your dog, and it also helps to keep your dog safe when out in the field. The Hot Mess Handler course is a great way to learn the nine cues that every gun dog should know. These cues include Sit and Wait, Self Control, Effective Recall, Steadiness, Retrieving, Heelwork, Stop Whistle, Hunting and Directional Commands. The course is designed to be fun and engaging for both you and your dog, and it is a great way to build your bond with your gundog.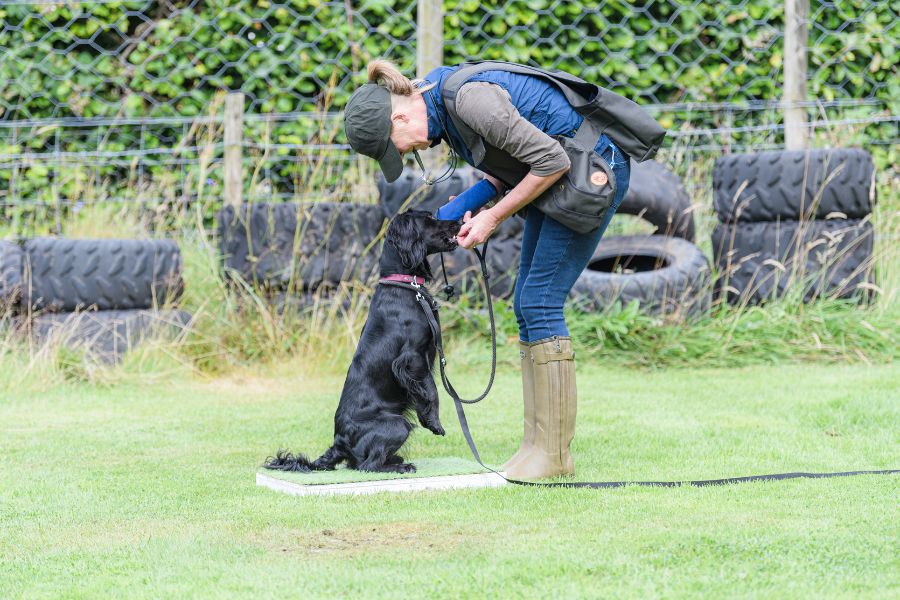 Why it should be fun for both you and your dog when training a gundog
Despite the very serious culture surrounding training a gundog, training a gundog should be an enjoyable experience for you and your dog. After all, it's a chance to bond with your canine companion while teaching them new skills.
And what could be more rewarding than watching your dog learn and progress? So while it's important to be patient and consistent when training a gundog, it's also important to have fun.
Dogs are more likely to learn when they're having fun, so make sure to keep things positive. Treats can be a great way to reward your dog for a job well done, and praise is always appreciated. If you're both having fun, the training process will be much more enjoyable – and successful!
The benefits of training your gundog with our online course
Our online course offers a convenient and effective way to train your gundog. The course is designed by experienced dog trainers, covering everything from basic obedience to gundog field skills. In addition, the course is affordable and can be completed at your own pace. With our online course, you can be sure your gundog will be well-trained and ready for your next hunting trip or just for a walk to the nearest park.
The course is interactive and engaging, with lots of practical exercises to help you get the most out of your training sessions. There is also a forum where you can ask questions, share experiences and connect with other gundog owners.
Training your gundog can be hugely rewarding for you and your dog. The course is easy to follow, and it's designed to be fun for both you and your dog. You will have lifetime access to the course, and it's available 24/7 for you to refer back to.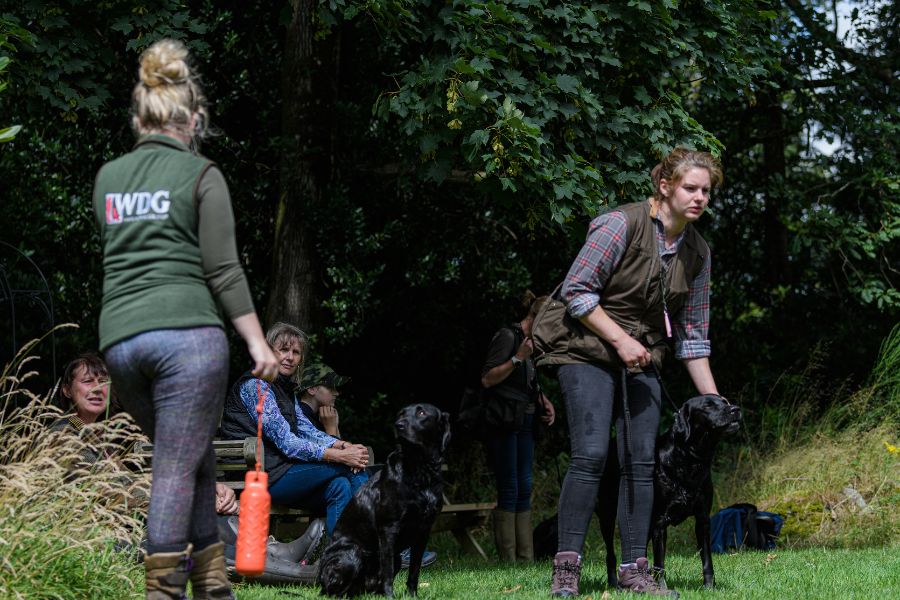 What happens after the course?
It's entirely up to you. You can continue to practice your commands at home or follow on from the course by taking out LWDG Working Dog Certificate Foundation Level. This will assess your learning and confirm you have made the progress you were looking for. In addition, you will need to complete a practical assessment, judged by LWDG Group Expert Claire Denyer. Claire is a highly experienced and respected Gundog Trainer, having worked with dogs for over many years.
So what are you waiting for? Get started today and build a strong foundation for success with your training.
To find out more about the course, click here 
---
Join Our Online Community!
Jump on our email list for free tips and insights delivered to your inbox monthly. No spam - just quick bites of value.