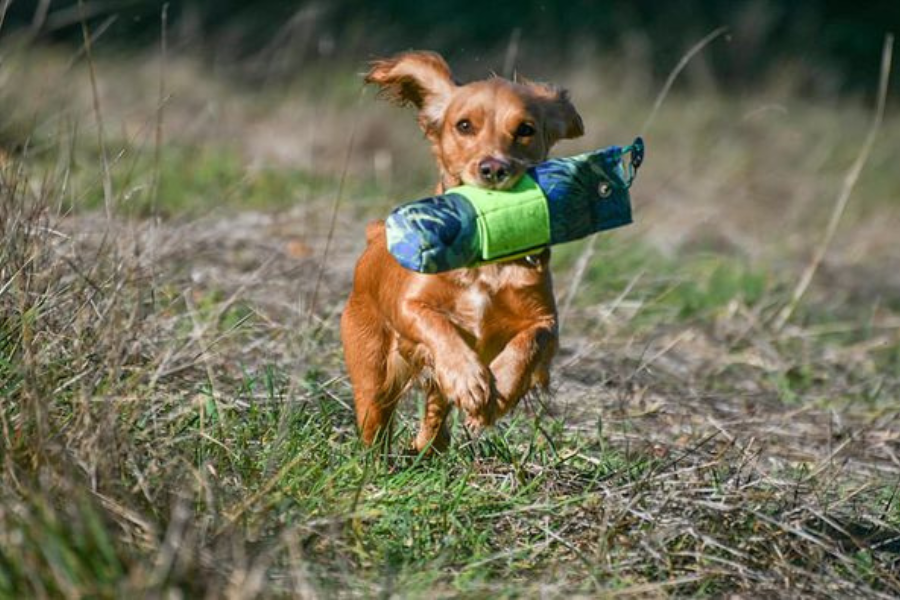 Training Retrieving for working gundogs just got easier with the launch of the LWDG Tennis Ball wrap for dog training dummies
Today we are excited to announce the launch of The new LWDG Tennis Ball Wrap for dog training. This product was designed with encouraging retrieving in mind and makes training your working gundog much easier.
Our unique design allows you to securely attach a tennis ball wrap to any dummy, making it easier than ever to teach your dog how to properly retrieve.
The Background To the NEW LWDG Tennis Ball Wrap
The NEW LWDG Tennis Ball Wrap, was born out of our own experiences as dog handlers/trainers. Sporting Saint kindly asked if we would be interested in collaborating with them on a dog training product. Of course, working with such a loved and long-standing business meant we said yes straight away!
We were constantly searching for ways to train/enhance our dogs' retrieval skills, but traditional methods sometimes proved ineffective and repetitive. That's when we came up with the idea of wrapping dummies in tennis ball fabric to add an extra stimulus during training sessions. Thus, the NEW LWDG Tennis Ball Wrap was born and has now become a favourite among the LWDG Community.
Not only do dogs enjoy the added stimulation provided by the feel and scent, but they also improve their overall retrieval skills as a result.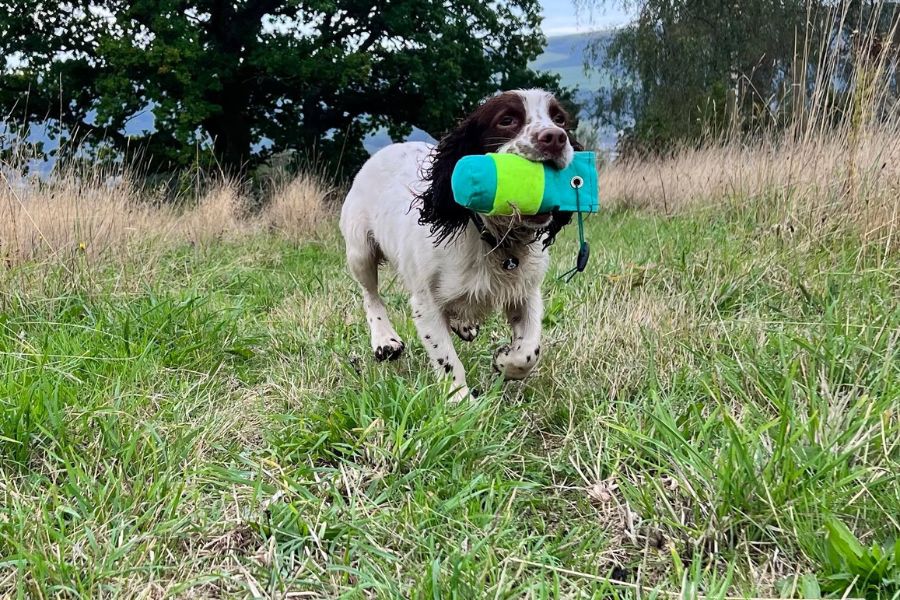 What our Founder Jo Has To Say About the Tennis Ball Wrap
Jo has personally tried out the prototypes with her own 'reluctant retriever,' Ella, and has seen fantastic results. Ella loves hunting down those bouncy green balls but never seemed to have the same enthusiasm for canvas dummies. That was until the LWDG created, with the amazing team at Sporting Saint, this new tennis wrap.
Ella can't get enough of it, and I love watching her excitement as she sprints out to retrieve it now. This new wrap has added so much joy to our training sessions and has made them even more fun for both of us. This new wrap allows us to turn any dummy into a tennis ball, it's like a match made in heaven. Thank you, Sporting Saint for creating such an amazing product for us!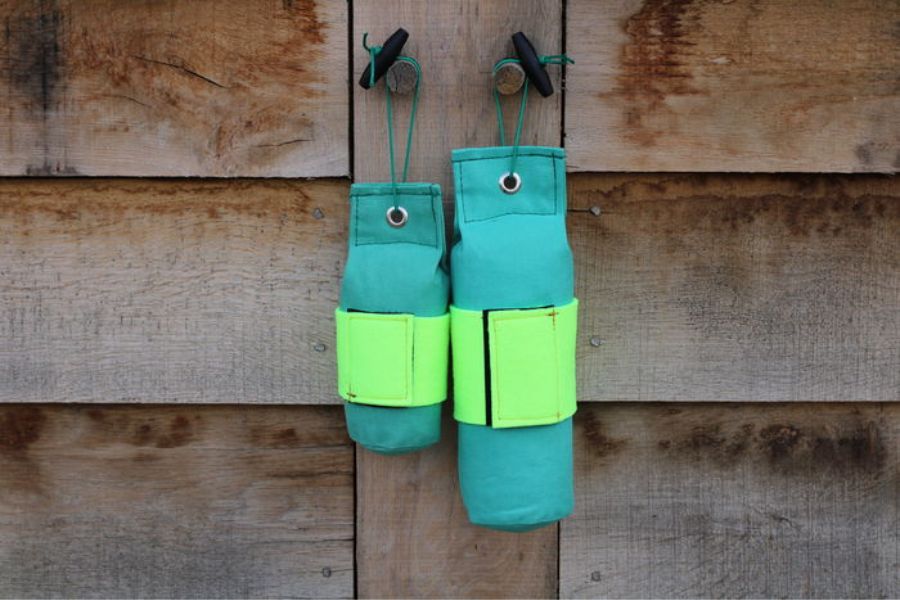 Tennis Ball Wrap Details
Sporting Saint are delighted to be involved in bringing the Tennis Ball Wrap to the market.
The Tennis Ball Wrap is available in two sizes –
Small – 6.7cm x 270cm for 1/2lb sized dummies
Large -8.1 x 291cm for 1lb sized dummies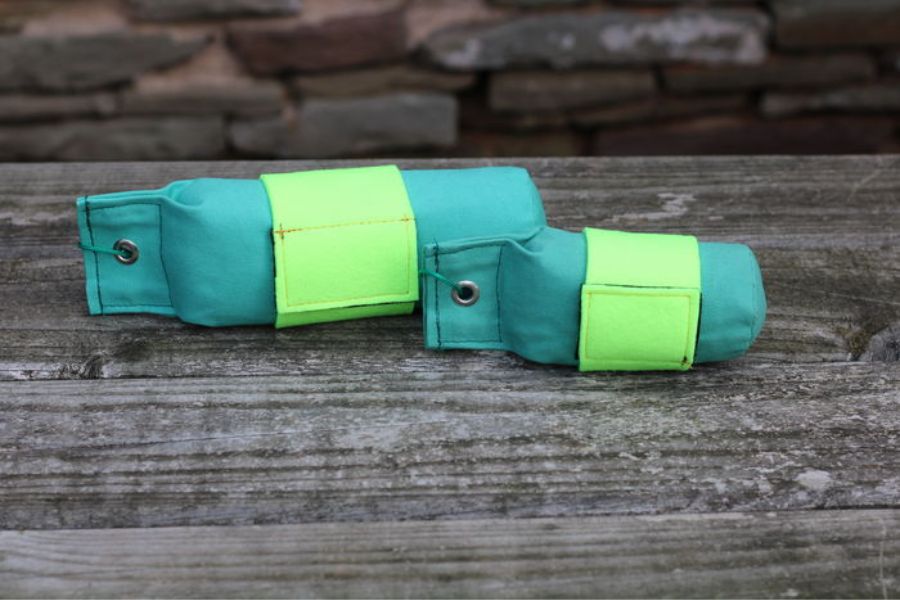 How it can be used to train retrievers
Not only does the fabric wrap add an extra level of stimulation for dogs through its scent and feel, but it also improves overall retrieval skills. This tool is especially helpful for puppies transitioning from retrieving tennis balls to dummies, for retrievers who need to pick up items correctly, and for dogs who may need extra encouragement during training sessions. The added stimulus provided by the tennis ball fabric significantly enhances engagement in retriever training.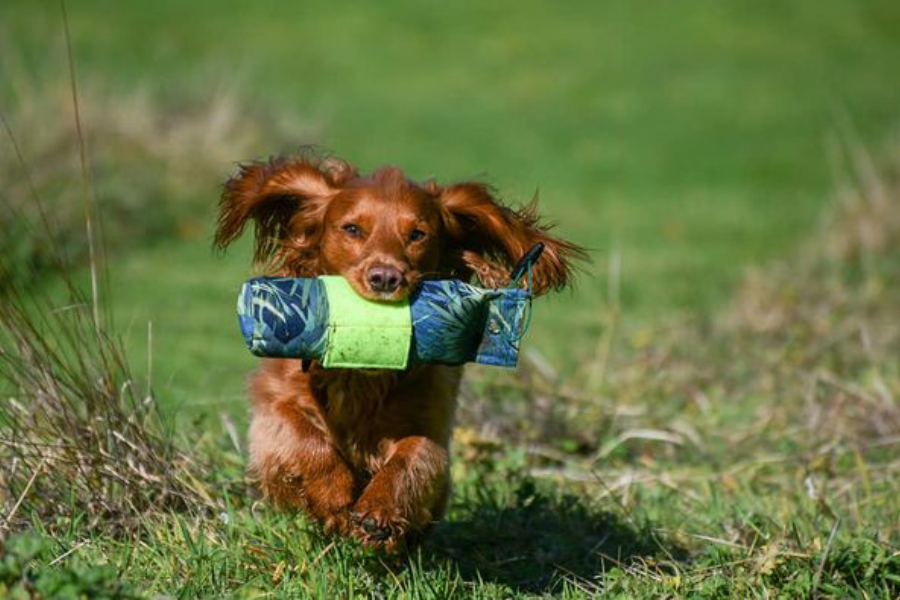 A few tips on training retrievers
Here are a few tips to keep in mind during the training process.
First, make sure to start training early and consistently, as repetition is key for dogs to learn new behaviours. Next, use positive reinforcement and rewards to encourage your dog's progress.
When teaching your dog to retrieve, begin with smaller objects and gradually work up to larger ones.
Also, make sure to train in areas where it's easy to see the retrieve when starting out so that your dog can easily identify it in the field.
Finally, remember to have patience and stay positive throughout the training process; with these steps in mind, you and your gundog will be ready to retrieve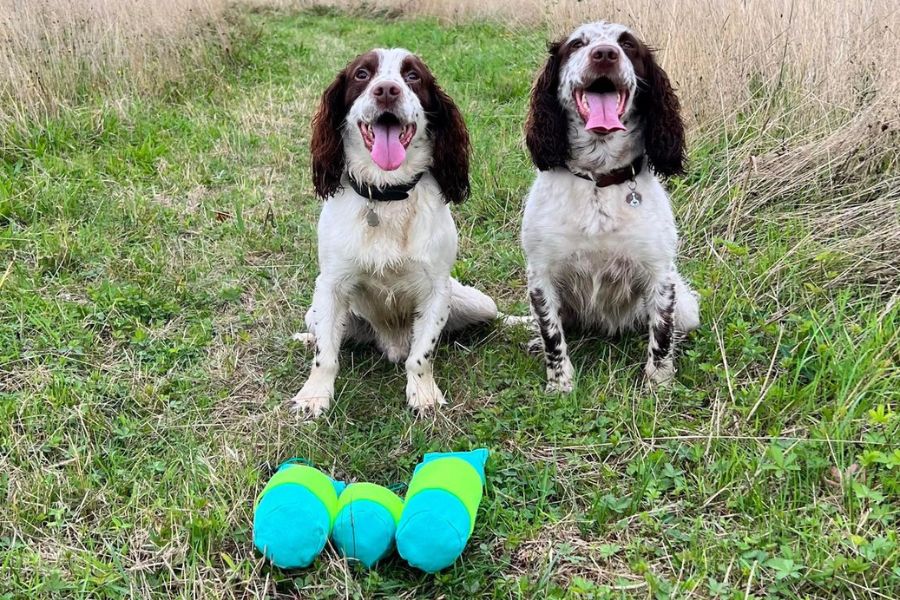 Try The Tennis Wrap and Let Us Know What You Think!
Whether you are training for fun, field trials, working tests, or hunting in the great outdoors, this product will help your dog learn how to retrieve. Head over to Sporting Saint to find out more, and let us know your thoughts on the LWDG Tennis Ball Wrap below!
Further learning:
6 Steps To Teaching A Dog To Successfully Retrieve
Developing And Maintaining Your Dogs Desire To Retrieve
Course 25. Working With A Reluctant Retriever
Course 30. Building Confidence on Blind Retrieve
---
Join Our Online Community!
Jump on our email list for free tips and insights delivered to your inbox monthly. No spam - just quick bites of value.